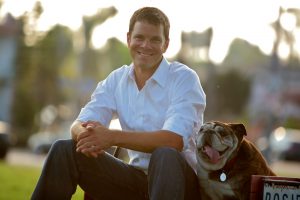 'She' met Justin Rudd in the Shore on a crisp fall day. He was dining with
friends and his dog, Rosie. His warm smile was as welcoming as his way. It was not
until this interview that 'She' was able to see deeper into his soul.
He reflected a man who is committed to
ServUS, Kindness, Exploration, Discovery and Dreams.
With a deep bow to Justin Rudd for all he gives to Long Beach, California
and the example you set for individuals and communities around the world.






Supporting the Tribe:




Justin Rudd!

J U S T I N R U D D . C O M
Explore.  Dream.  Discover.



  Justin Rudd's FACEBOOK FAN PAGES:Long Beach, Calif. (14,400+ likes, most popular);  Belmont Shore! (6,400+ likes); Long Beach Losers; 
Justin Rudd! (2,250 likes); Long Beach Turkey Trot; 30-Minute Beach Cleanup Haute Dogs (7,500 likes);




Book a One on One Session we will  dive deeper into Self Love, Embrace the Moment




and discover and embrace the power and grace in Transitions with Suzanne Toro







BluesStarLove