Summer Seasonal Focus: Rainbow Rolls Savory + Sweet. Bread. Toast. Tapenades. Eating the Rainbow. 
Learn how to listen to you. Seasonal food conversations with a deep passion to serve your well being and the well being of others.
"Dare to love yourself as if you were a rainbow with gold at both ends." ― Author-Poet Aberjhani
Places to start exploring, traveling, recipes and mother nature
-Transform your food waste into organic dirt for your plants, lawn or garden all at the push of a button.
– Reduce your kitchen waste by 50%
– Quieter and uses less energy than a dishwasher
-No smelly, gross kitchen smells from your garbage.
"100% woman-owned + family-operated in our hometown.
Colossus is a seasonally-inspired bakery + cafe with locations in San Pedro, CA (our OG shop) and in our owner's hometown of Long Beach, CA (our open bakery production space). Inspired by the seasons and local agriculture, we aim to create thoughtfully-crafted bread + pastries using herbs, fruit, vegetables local to our region. Out of our Long Beach space, our Chef Jeff Paletz (also a Long Beach native) has crafted a bread-centric cafe menu that highlights our fresh breads while also showcasing produce from the farmer's market in an open fast casual environment with a full view of the baking process.
Our beginnings were humble. After working as a pastry chef + bread baker in Los Angeles and San Francisco, Pastry Chef and Owner Kristin Colazas Rodriguez moved back home to Long Beach to start Colossus out of a shared commercial commissary kitchen. Too small to secure a supplier with high quality whole grain flour, we purchased whole grain wheat from local farmers (Tehachapi Grain Project, T&A Farms, Roan Mills), and milled it ourselves in a tiny electric stonemill for all of our cookies, breads and croissants. (continue reading here)"
"Nonna at Home was born out of a desire to bring organic, locally-sourced & delicious foods to your home that require little-to-no prep.
Inspired by his grandmother's cooking, Cameron felt driven to bring some of his favorite recipes to life. You can sit back, relax, & let Nonna do the cooking."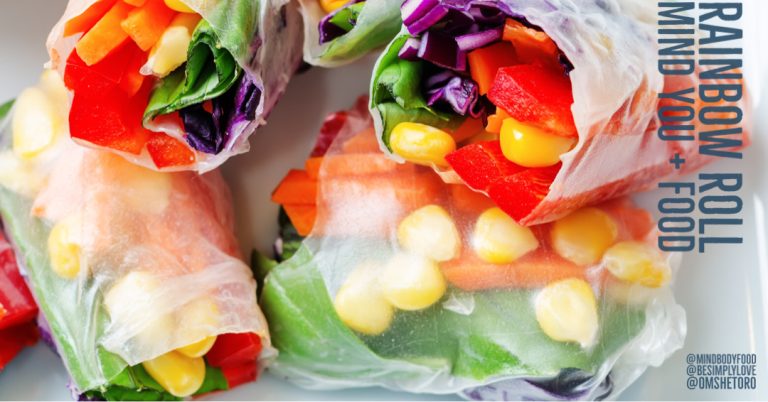 Rainbow Summer Roll
Ingredients
1 cup purple cabbage, shredded

2 english cucumbers, peeled and thin slices, lengthwise

1/2 cup red + yellow peppers, sliced

1/4 cup blue potato roasted, sliced

4 oz. thin dried rice noodles, prepared according to the package instructions

1/2 cup diced cherry tomatoes

1/2 cup fresh cilantro leaves

5-8 large round rice papers

Sauce

1/4 cup seasoned rice vinegar

2 tbsp. coconut sugar or honey
Directions
Slice all the ingredients as noted above.

Prepare the rice noodles, set aside

Fill a shallow pie pan with warm water.

Dip one rice paper in the water and then lay on stone counter.

Fill the center of the wrap with all the ingredients. Fold in the ends. Then, roll. Set on a serving plate.

Repeat till all ingredients are utilized.

In a small bowl, mix the sauce ingredients with a wisk. Pour into individual dipping bowls.

Place out for everyone to enjoy.
Ayurveda Practice: Clear Skin Mask.
Cool. Clear and Brighten Your Face. A mask especially helpful in the summer months when you are out in the sun more often.
Directions
Place all ingredients a bowl. Mix with a wooden spoon.

Pour into a jar.

Take a small amount an apply to your face.

Let set for 10-20 minutes.

Rinse and apply face oil or cream.
Humanity and Earth Align+Focused Offerings
The above interview is also streaming on the following streaming service.
Here are the links to your favorite. Please Subscribe.
Weekly Classes & Sol+Luna Offerings
"Out beyond ideas of wrongdoing
and rightdoing there is a field.
I'll meet you there.
When the soul lies down in that grass
the world is too full to talk about."
Rumi