The medicine of the dragonfly…
Ahh my sweet little mermaid…Cadre'
Came in and asked me to come quick.
She had found a dragonfly at the end of the driveway. She was concerned that it needed some help. After close examination a few tones and a heart felt connection with its energy field. He appeared to like the toning and wanted to move but could not. So, later her brother came out and we enticed him with a leaf and moved him to an area where he would not get crushed. We will see if he is taking his own transition or if he was reminding us that another change is upon us.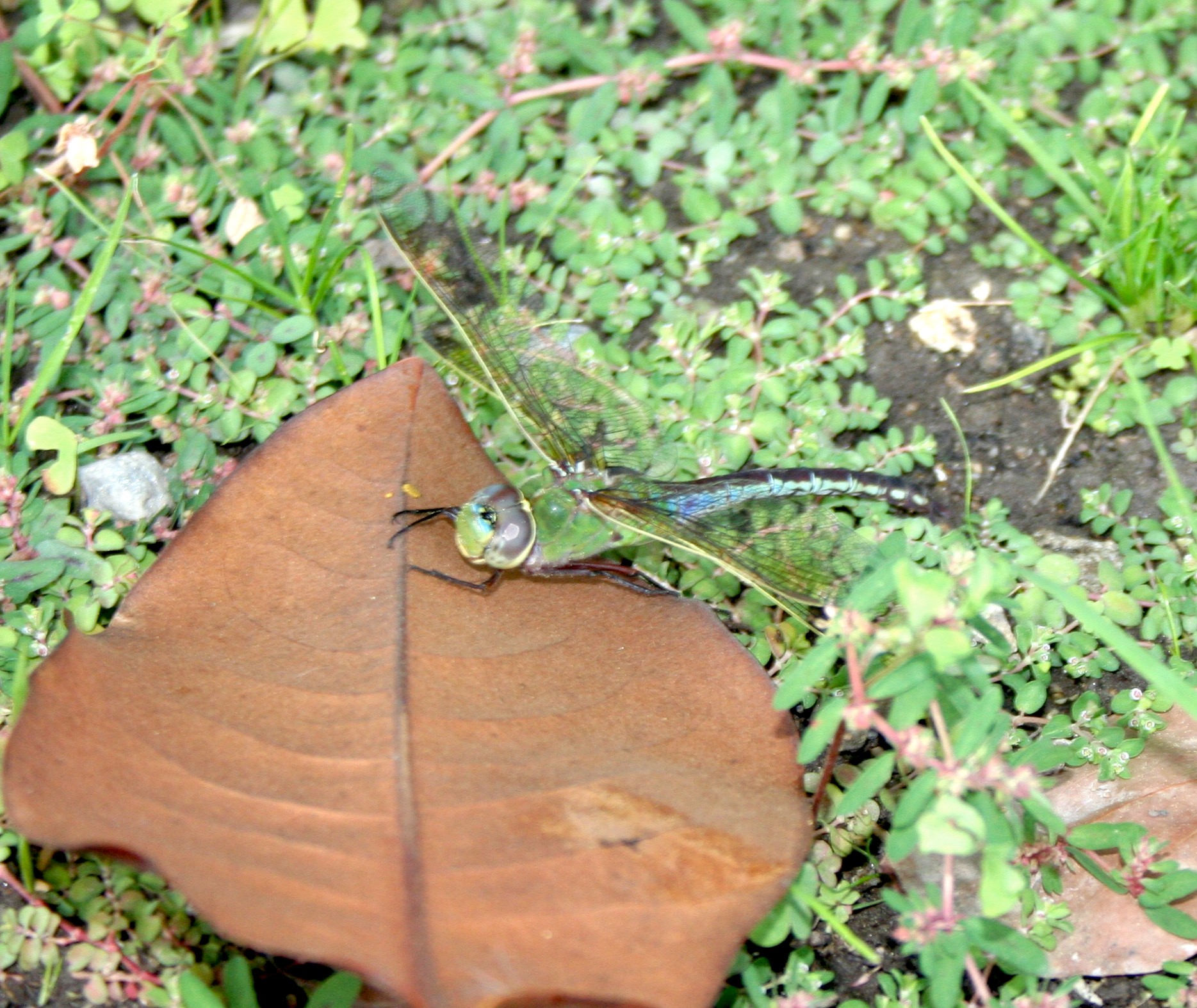 Feeling blessed to commune with the dragonfly (this is the second one in a few months that has hovered around us). The first one was a deep orange coral and this one aqua and black. Seems we have moved from the sacral region to the throat. Expression.
I dove deeper into the medicine of the dragonfly…I began to connect to the magic being offered and the nudge to remind self to stay focused on my inner practice and to let got go of more and embrace the art of illusion. As the "reality" continues to transform before my eyes…and the elementals begin to open a door…I drift off into another dream of things to come. CHA CHA CHANGES…
The next morning, the beautiful dragonfly made his way to another dimension. His still body lies in the flower bed…a reminder of nature's absolute brilliance and perfection. After, I admired his beautiful shell, I walked down the street to a local coffee house. On my way back with my cafe' con leche in hand, I was slowly walking behind two women. I notice ahead ravens on the roof top. Then, the French woman lifted her hand and asked me to slow down and then stop. I walked slowly and looked down the drive way and saw the hawk holding a smaller bird down. The five ravens high above looking down and the small bird just sitting still as we all looked on. She said, "The hawk…Nature." I said, "The cycle of life. It is an honor to witness it." We then realized that we need to leave to allow their cycle to flow. I walked silently and then told the women…I feel a certain bond with both of you. We just shared a shamanic moment. We began to talk about how there is so much we do not take the time to see in nature. I was thankful to share a  moment with two other women who appreciate nature as much as I do. I walked back home and looked at the dragon fly again.
Finally, after just finishing a radio interview I decided to write more about the dragonfly, the hawk and the five ravens. My interview interesting enough was about creation and our own evolution. I hung up with Andrew Beath, whom was sharing his wisdom and heard the mocking bird calling me outside. I grab a handful of seeds for the birds and went out side, I suddenly felt more than my little bird friends. I jumped back for a moment and let out a big, "Hello!" There were 11 ravens in the tree and wires over the backyard. Now, as this story continues to unfold. I am grateful for the animal realm that delivers many messages, guides and wisdom within its presence alone.

I think the message is loud and clear…more changes are on the horizon and I feel the gifts and the magic ready to flow from the elemental realms. I hope we can all begin to remember that magic that exists in every moment by just being present with our environment.

Support the Tribe:




 Conversations.org

ServiceSpace.org




Want to reconnect with 'self', move through a transition, create and actualize a vision,

or embrace the Alchemy of Food...take a moment for self and work with Suzanne one-on-one...Visit SuzanneToro.com

 

or want to recommend something or someone that is ready to have a light shine on them...email 'She' at S@suzannetoro.com





Upcoming Retreat