"Leave your drugs in the chemist's pot if you can heal the patient with food." Hippocrates
Late Summer Seasonal Focus: Rebuilding Trust from within and with Mother Nature. This broadcast includes seasonal recipes, well being tips and a skin conversation with Formula Flawless, Founder, Rae Indigo.

Learn how to listen to you.
Seasonal food conversations with a deep passion to serve your well being and the well being of others.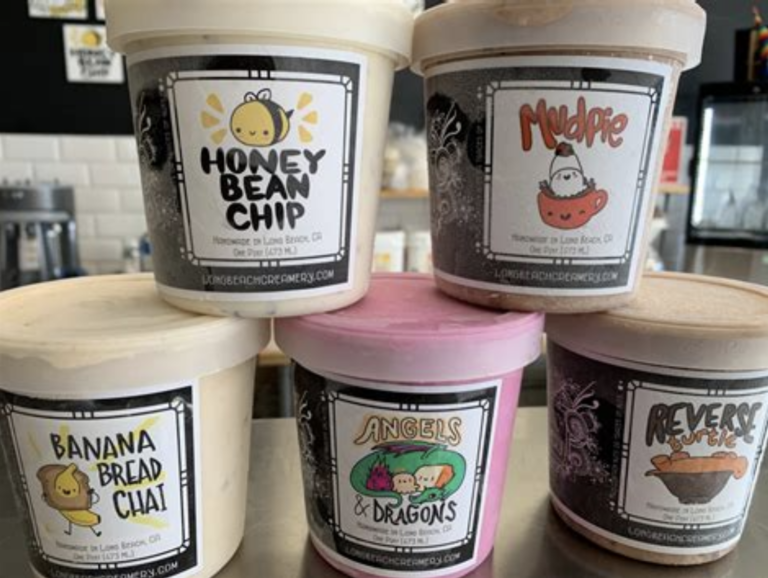 How it all started…
Long Beach Creamery (LBC) is an ice cream dream in the making. In June 2013, my good friend and neighbor Sasha (who runs FarmLot 59) invited me to a dinner where she served a homemade peanut ice cream. I asked her how she made it and she showed me her Kitchen Aid freezer attachment. The exact same attachment that I had sitting in a box in my garage. I thought, "Game on, I'm going to try this out".

I started searching the net for cool recipes. UPS visited the house tossing new ice cream cookbooks through my front gate. Everywhere I food shopped and everything I tasted – I started plotting how that could be an ice cream, and it has not stopped.

I passed the obsession on to the ice cream Tasters who came to our Tasting & Kickstarters events from August 2013 to April 2014.
Their words 'We are nerds, passionate about herbs'
Natural Ingredients
Our herbal extracts are pure herbs, no additives, preservatives, or fillers. Our capsules contain only essential fillers to assist in providing the 'slip factor' necessary to encapsulate.
Unique Farming
We are passionate about sourcing and support farmers and those committed to supporting small-scale farmers and producers.
Quality
We are Australia's first tonic herb company to seek TGA compliance for our entire range.
Zucchini Flatbread Hummus Pizza
Ingredients
1 Piece of Flatbread (Naan or Lavash. From Store or Homemade)

1/2 C Garlic Hummus (Homemade or Premade)

 

1 Zucchini (sliced thin-lenghtwise)

1/4 C Cherry Tomatoes (handful)

1/4 C Kalamata Olives, Halved

Himalayan Salt + Cracked Black Pepper (to taste)
Directions
Place 1 Tablespoon of Olive Oil on a indoor grill (you can toast too). Heat to medium. Then, cook the flatbread for 2-3 minutes per side.

Place the zucchini on the grill and the cherry tomatoes. Rotate after 3 minutes. Remove tomatoes once they soften. 

Set aside. Take the Grilled Flatbread and spread on the hummus. Then layer on zucchini, tomatoes, olives and oregano. 

Add Salt and Pepper to taste. Enjoy with your favorite music in the background and under the stars.
Watermelon Late Summer Salad
Ingredients
1 Small Watermelon, chopped

1 handful fresh mint leaves
Directions
Place chopped watermelon in a mixing bowl.

In small mixing bowl, whisk Balsamic Vinegar, Honey, Cocoa Powder and Lime Juice.

Gently pour over and toss with wooden spoon. Season with Himalayan Salt, to taste. 

Gently toss in mint leaves. Chill for 30 minutes or more. Serve with the above recipe or as a main dish. Perfect on a HOT summer day.
Late Summer Ayurveda: Cucumber Eye Mask. Green Tea with Aloe Vera Face Mask. Cool Off. Ground Down.
Formula Flawless is The World's First 100% Fresh Skincare
Artisan-crafted, organic and 100% fresh, we create high-performance luxurious formulations that target aging concerns, environmental damage, and skin vibrancy offering nutrient-dense support for a healthy and glowing complexion.
Late Summer Supporting Foods
Vegetables:

 Chinese yam, celtuce, winter melon, carrot, spinach, summer squash, mushroom, celery root, eggplant, zucchini, napa cabbage, fava beans, snap pea, corn, tomato, seaweed, carrots, and pumpkin
Fruits: watermelon, apple, berries, peaches, plums, prunes, banana, cranberry, fig, quince, coconut, pineapple, papaya, and cucumber


Protein:

 lean pork, mungbean, azuki beans, coix seed, soybean, and pistachio
Carbohydrates:

barley, rice, millet, oats, and wheat

Herbal: lotus leaf

, lotus seed

, aged tangerine peel

, Qian Shi,

Bai Zhu,

 Fu Ling,

Sha Ren,

 hawthorn berry

, and fish mint 




To Limit: iced beverage, fried or high-fat foods, very sweet foods, and alcoholic beverage

Humanity and Earth Align+Focused Offerings
The above interview is also streaming on the following streaming service.
Here are the links to your favorite. Please Subscribe.
Music:'Shine' Cadre Scott
Alive Dante Marino
Production brought to you by
Weekly Classes & Sol+Luna Offerings