"Knowing the innermost Self brings supreme non-attachment
(pa-ra-vairagya)."
— Patanjali
Fall/Spring Seasonal Food. Herbal Tonics: Proactively Nourish the Lungs, Skin, Large Intestines. Special Guest, Cadre Scott. She shares her reflections on stepping into a clean lifestyle, music and beauty from within. Cadre Scott Performs an acoustical in studio performance of 'Beauty Is'.
Seasonal food conversations with a deep passion to serve your well being and the well being of others.
Mind You + Food. Balance from Within.
For the additional recipes mentioned in this show e-mail s@suzannetoro.com in Subject: More Lung Recipes.Body: Recipes Please…Recipes: (Located at suzannetoro.com 3 days after the original broadcast date.)
"There is always a light within us that is free from all sorrow and grief, 
no matter how much we may be experiencing suffering." — Patanjali
More Lung + Large Intestines Go to Recipes
Daily or Weekly Nourishment: 
Grapefruit
Roasted Garlic Spread
Pomegranate Turmeric Shot
Good Super Charged Water (ask me for more information)
Immunatea by OmToro Wellness
Research, Label Wisdom.
Benefits of Astragalus Root
Benefits of Cordyceps
Benefits of Schisandra
Fall Ayurveda: Lube UP.
Dosha Specific Body Oils. Pre-nourish the skin.
Order Here
and/or
Book Complimentary 21 minute evaluation. 
Small Batch Organic Skin Care Formula Flawless
"Regarded by ancient herbalists as the 'mushroom of immortality,' reishi is traditionally used in Chinese medicine to support healthy immune system function and promote a healthy stress response. A famous Shen tonic, reishi is recommended to calm and balance the spirit, and to enhance sleep quality. It strengthens the Heart, Kidneys, Lungs, and Liver – it is one of those special herbs that work on all Three Treasures (Jing, Qi, and Shen), as well as all the five Daoist organ systems." Superfeast
Roasted Turmeric Carrots
Ingredients
2 Bunches of Carrots (reserve carrot tops)

Sea Salt and Fresh Cracked Pepper to Taste

1/2 Cup Pomegranate Seeds
Directions
Preheat the oven to 375 F oil a cast iron skillet or glass dish.

Add oil to the base of the pan with the carrots gently roll in the oil.

Season with Tumeric, Thyme, Salt and Pepper. Place in the oven for 30 minutes. Rotating once or twice.

Blend Walnuts and Pomegranate Seeds in small dish. 

Remove carrots from the oven, once tender and golden.

Please on a serving platter and sprinkle with walnut mixture. Add fresh cracked pepper to taste. 
Fascia Massage
Abyangha Self Love Massage
1 Cup Sunflower Seed Oil
1 tsp. Mustard Seeds, 1 Tbsp. Pine Needles, 1 Tbsp Turmeric and 1 tsp. Cumin
Directions:
Warm all three in a crockpot on low. Drain off the herbs and store infused herbs in a jar.
Pour into a small jar. Use daily before shower. Let it soak into your skin.
"Abhyanga is the anointing of the body with oil. Typically, infused with herbs and usually warm, the oil is massaged into the entire body before bathing. The daily massage is beneficial for maintaining health and is used therapeutically for certain disorders. Abhyanga can be incorporated into a routine appropriate for almost everyone. Suzanne can make you a custom oil upon request.
The Sanskrit word sneha means both "oil" and "love," and the effects of abhyanga are similar to being saturated with self love. Both experiences can give a deep feeling of stability, warmth and comfort. Sneha—oil and love—is sukshma, or "subtle." This allows it to pass through the energetic channels in the body and penetrate deep layers of tissue, fascia, muscles and organs.
Ayurveda teaches that there are seven dhatus, or layers of tissue in the body. Each is successively more concentrated and life-giving. It is taught that for the effects of sneha to reach to the deepest layer, it should be massaged into the body for 800 mantras, roughly five minutes. If we consider that the entire body needs this kind of attention, a 15-minute Daily massage is the Daily. recommended minimum amount of time." Banyan Botanicals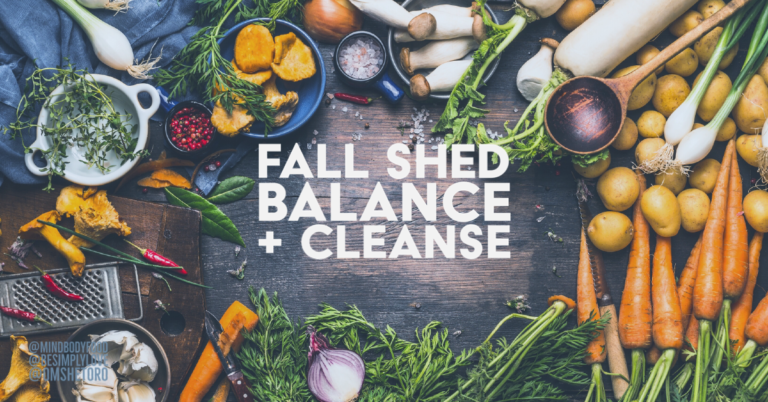 Seasonal Reboot (available worldwide):
Seasonal Self Love Journey. 21 Day Wellness Program. You will calm your mind, regulate your emotions, cleanse your body and feed your soul. Reboot Your Life.
The Plant Based Cleanse is a very gentle cleanse that will detoxify your entire system (mind, body, heart and soul). This particular cleanse is suitable for all body types can be modified to fit your individual needs and constitution. This cleanse consists of taking in a plant based mono-diet, which will allow the digestive system to take a much-needed break, giving it new light and the ability to properly flush out toxins in the system. 
Suzanne makes herself available to you during the cleanse. She assists you see where you are ready to heal, transform and take action in your life. Conducting a cleanse between the transitions of seasons will assist you in retaining well being. This 21 Day Reboot will help you detoxify, replenish and guide you into balanced nutrition. Furthermore, this cleanse will assist balancing your gut, heart and brain. While restoring harmony to your emotional, mental, physical and spiritual bodies. Learn More Here…
The above interview is also streaming on the following streaming service.
Here are the links to your favorite. Please Subscribe.
Music:'Beauty Is' Cadre Scott
Production brought to you by
Weekly Classes & Sol+Luna Offerings